Classes
Getting my groove on
A bit about our classes
They're social, fun and a really good workout.  Our classes range from low impact to the more intense and guide you through every step with our fantastic instructors.  You can enjoy it with a friend or meet new people each week.
Are classes the activity for you?
A class is a great way to improve your health and fitness and you can fit one in around your busy schedule.  And the good news is that they can all be booked online.  It's an ideal way of getting friends together and having immense fun in the name of exercise. 
Let's get you started
We have classes available throughout the week.  Have a look at our timetable below for times and prices.
If classes are your chosen activity then you may benefit from a membership which could save you money and you can enjoy 14 days advance booking for classes. 
Classes:
Sing while you work choir
Why not try out our lunch time singing class? Great social class to meet new people.
Monday: 12.00pm - 1.00pm
Box Fit
A cardiovascular fitness boxing class with non contact boxing combinations – high intensity & fun!
Thursday: 4.30pm - 5.15pm
Functional Fitness
Is a high intensity circuit based class using exercises that resemble daily activities. We use functional equipment such as kettle bells and ViPRs to help achieve a total body workout to increase fitness levels, fat burning and strength.
Monday: 5.20pm - 6.00pm
Yoga
Yoga offers exercise for all levels through an intense total body workout.  Build strength, flexibility & definition in this chilled out class.
Tuesday: 12.15pm - 1.00pm
Thursday: 1.15pm - 2.00pm
Abs Blast
Core Conditioning: Non-aerobic, muscle toning class focused on improving core strength with the use of fit balls.
Wednesday: 12.15pm - 1.00pm
Thursday: 5.20pm -6.00pm
Friday: 12.15pm 1.00pm
Circuits
An exciting mix of body weight & external weighted total body conditioning exercises – resulting in a full body workout
Monday: 4.30pm - 5.15pm
Tuseday: 5.15pm - 6.00pm
Thursday: 12.15pm - 1.00pm
Places Locker
Places Locker is our app for all things active.  It's perfect for tracking your activity and it allows you to book online wherever you are.  You earn MOVES for all the activity that you complete each week, build training programmes and review progress. Did you know a one hour class could earn you 833 MOVES.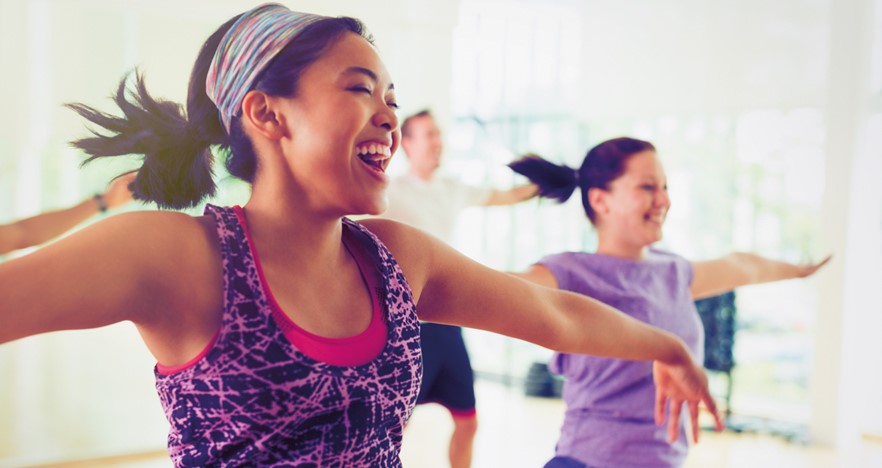 Studio classes
Offering a range of intensities from gentle and relaxing to a more intensive workout, you'll be able to find a class that suits you.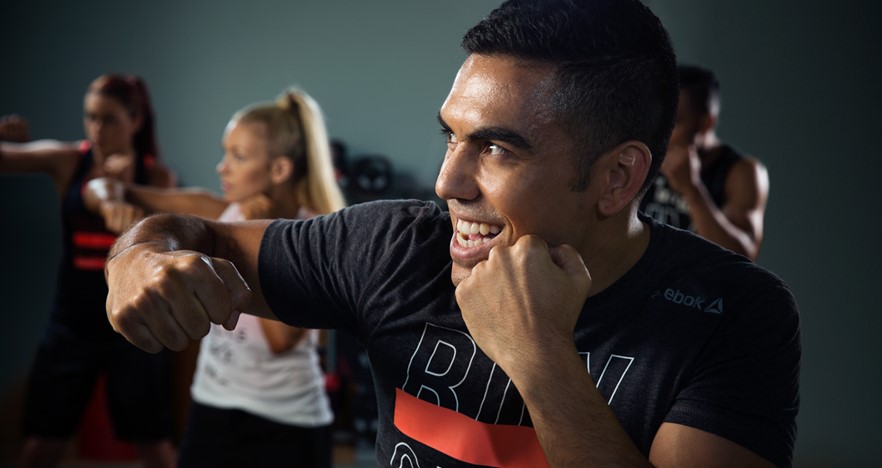 Les Mills
Les Mills classes are enjoyed all over the world and include Body Pump, Body Combat, Body Balance, Body Attack and Sh'bam.